In this blog, we give a recap of the Major Challenge, 2022 prompt, and relevant resources students can use for their projects!
What is the Major Challenge?
The Major Challenge is the second stage of the Science Challenge, where participants are invited to investigate a project of their choosing and present their findings in a 4-minute video. Students may choose to improve a previous project, expand upon a Minor Challenge or choose a completely new topic of interest.
2022 Major Challenge Prompt
Participants have the choice of selecting this prompt or a topic of their own choosing for the Major Challenge. We hope the prompt may serve as some inspiration for your project.
The Science Challenge Team and KPMG are excited to announce our Major Challenge prompt for this year: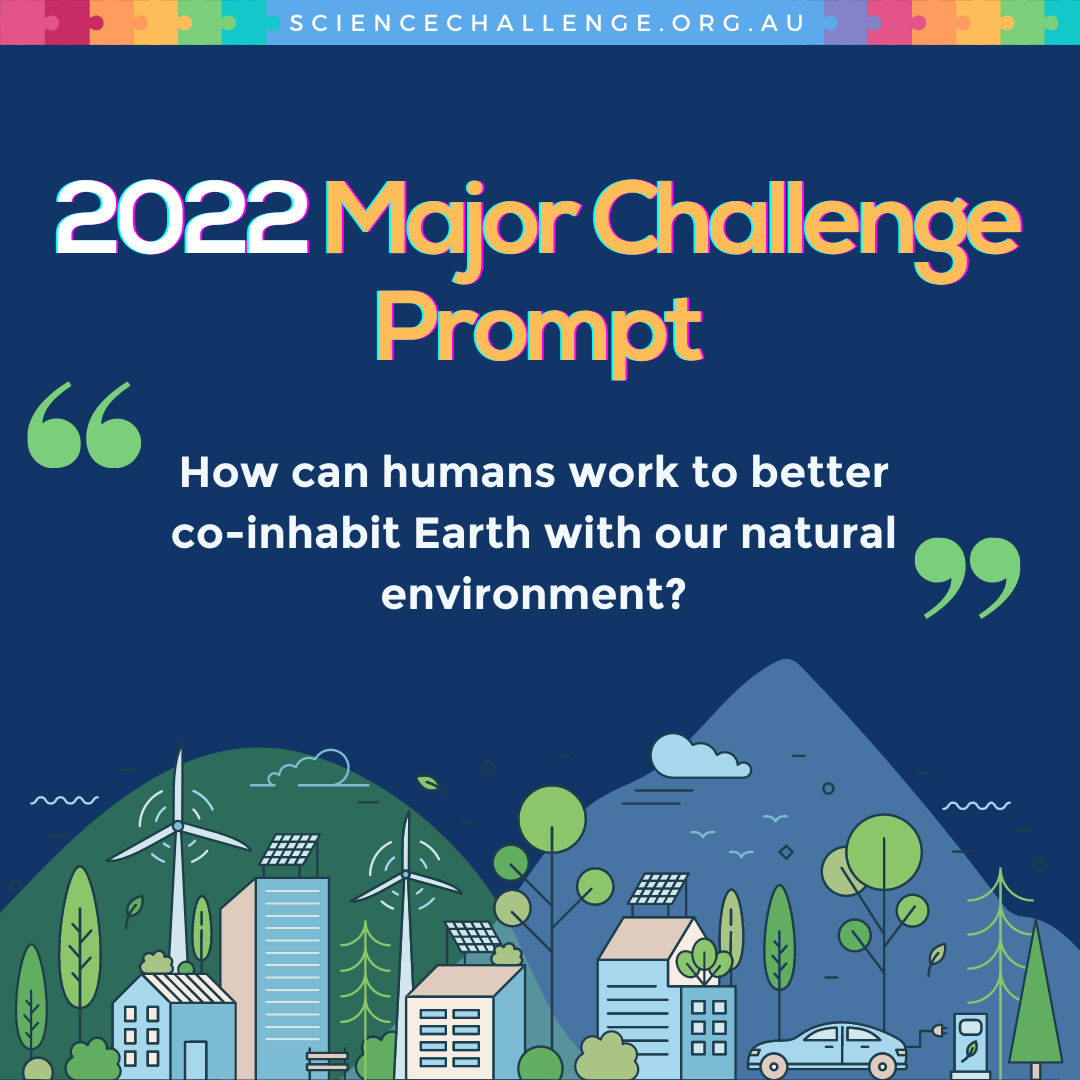 Some points students may wish to consider:
One of the biggest human impacts on the natural environment is in the form of climate change – How can we work to reduce our negative impact on the environment and minimise the effects of climate change?

With an increasing number of human communities come more ways of exploiting the environment, for example, clearing of land for buildings and transportation, deforestation, and more. This leads to a bigger sustainability problem – Is there a limit to how many resources the planet can provide for us? And if so, what will we do when we reach this limit?

How can we live in harmony with Earth? This can include the physical and chemical properties of the planet, such as the atmosphere, tidal movements and mineral resources; or biological life including animal species and our diverse ecosystems.

How can we use technology to restore Earth? Some advanced real-life examples are technologies that help detect wildfires in remote areas; emerging technologies that reuse and recycle plastics; renewable energy sources; and so much more.

How can we use technology to preserve and support our biodiversity? Biodiversity is the variety of life on Earth, including plants, animals, bacteria and fungi.
Resources for further exploration:
We hope this gives students some ideas for their Major Challenge projects!
Students can see here for examples of past Major Challenge entries! For more information on the Major Challenge, please refer to our Competition Guidelines.